Hand painted silk scarves & Shawls
A perfect gift: made to measure, no copies, personalised
Worldwide shipping: my scarves can be seen in The United States, Australia, France, Belgium, Holland, Slovakia…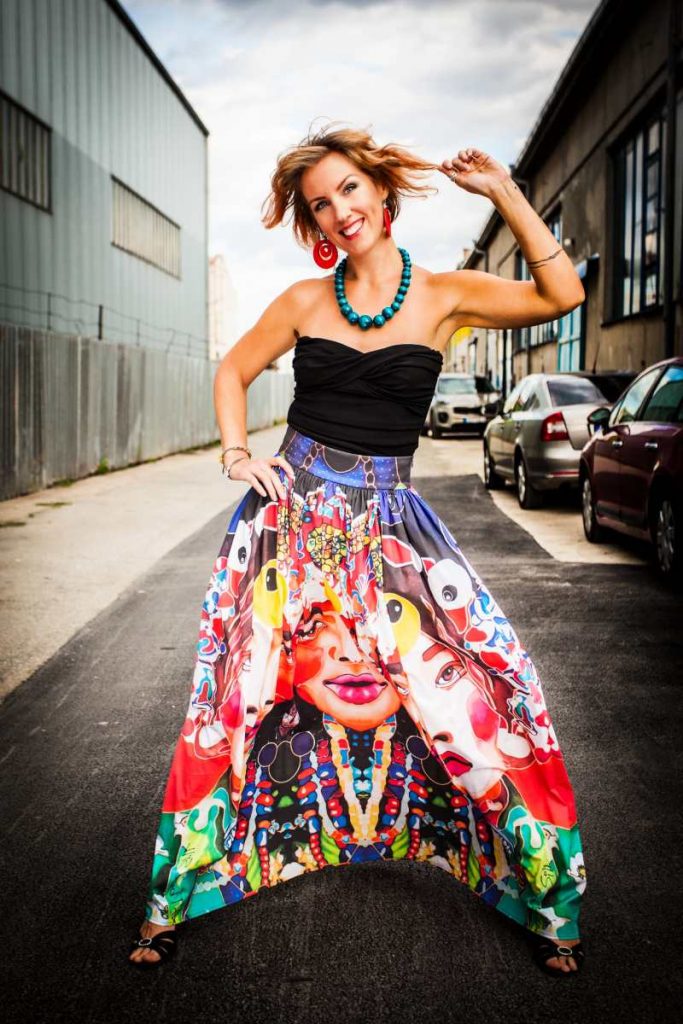 Hi, I'm Gabriela and I create unique and luxury art & help people give really unique gifts.
I design and paint personalised and one of a kind silk scarves. 
Each scarf is prepared and hand painted only once – there are no copies.
Founder, Painter, Designer
Hand painted & custom silk scarves and shawls - luxury gifts
There are no copies, only limited originals – a perfect gift worn by only one person in the world.
Give a gift, that willl say it for you…
ARTbubble Silk Scarves – wearable art you won't find in the shops.
 Be unique, stand out, be YOU.
Contact me with the details of your idea – we'll discuss the best steps over email
I need good quality photos of the object you want painted on the scarf – animals, places, people. Or if you don't have that, we'll discuss your requirements and I'll prepare a design based on that.
I'll send you the design draft as an image, we can work together on adjustments to make it the way you want it
I'll paint the final agreed design on silk
The scarf will be delivered to you, gift wrapped (always, including your custom message for the giftee) using TNT or similar worldwide delivery service.
Custom hand painted silk scarves
Best gift is a unique and memorable gift. I'm happy to help you create it – using your ideas and my creativity to paint a one of a kind scarf. The receiver of such a gift will surely appreciate the thought and owning the only piece of such a scarf in the world.
favourite colours and style of the receiver of this gift
specific theme / style, for example: animals, flowers, India, Tim Burton etc. – imagination has no limits 🙂
custom size
world wide shipping
Where you can find my art
Scarves from ahimsa silk that is made peacefully, according to ahimsa principles – without killing the silk worm.
Made by hand, no big machinery and mass production.
Drop me a line and we'll discuss how I can create your special piece.