Hand painted silk scarves
A perfect gift worn by only one person in the world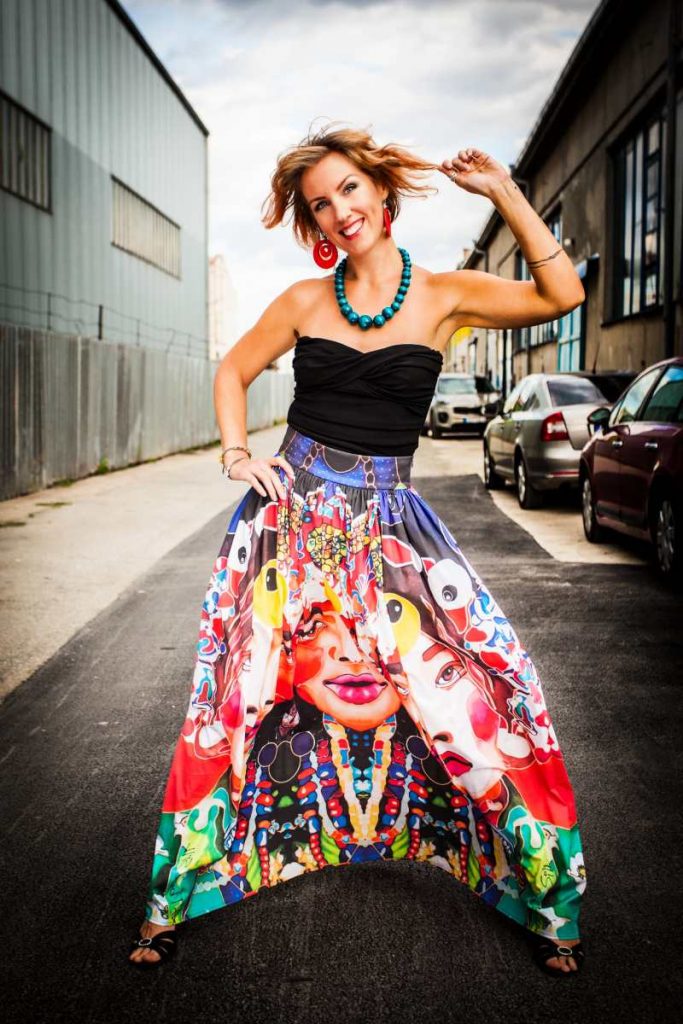 Hi, I'm Gabriela and I create unique and luxury art & help people give really unique gifts.
I design and paint unique and one of a kind ahimsa (peace) silk scarves and shawls. 
Each scarf is prepared and hand painted one at a time.
Founder, Painter, Designer
Hand painted & custom silk scarves and shawls - luxury gifts
There are no copies, only limited originals – a perfect gift worn by only one person in the world.
Give a gift, that willl say it for you…
ARTbubble Silk Scarves – wearable art you won't find in the shops.
 Be unique, stand out, be YOU.
Custom hand painted silk scarves
Best gift is a unique and memorable gift. I'm happy to help you create it – using your ideas and my creativity to paint a one of a kind scarf. The receiver of such a gift will surely appreciate the thought and owning the only piece of such a scarf in the world.
favourite colours and style of the receiver of this gift
specific theme / style, for example: animals, flowers, India, Tim Burton etc. – imagination has no limits 🙂
custom size
world wide shipping
Scarves from ahimsa silk that is made peacefully, according to ahimsa principles – without killing the silk worm.
Made by hand, no big machinery and mass production.
Drop me a line and we'll discuss how I can create your special piece.