Category Archives:
Fashion
November 2017
It's that time of the year when you take out all your jackets, coats, and blankets from the closet to prepare for the blistering cold. But for many of us, staying warm is just not enough; we need to look presentable wherever we go and no matter what the season is. So how do you look stylish and keep yourself warm at the same time? You bank on these five winter wardrobe must-haves!
Here are five "in vogue" accessories that…
Read More...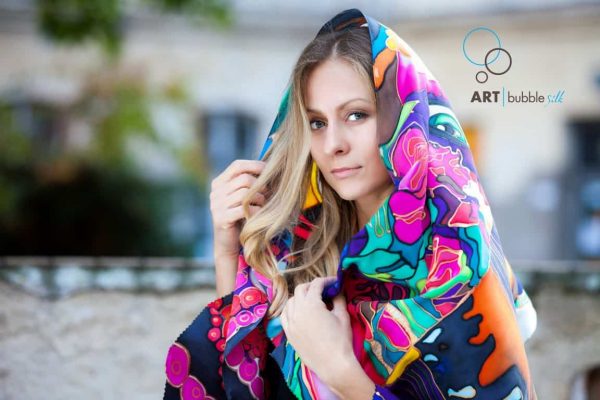 Winter is upon us and there's not a more perfect time to sport stylish hand-painted silk scarves than now. There are a lot of benefits of wearing silk scarves, but sometimes it's not all about how comforting or beneficial it is. How you look in it also matters, and that is why today I am going to take you through the three most fashionable ways to show off your scarf collection.
You can choose your pick from my hand-painted silk…
Read More...
October 2017
Wearing a hand-painted silk scarf is more than just a style statement today. What was once considered a premium apparel for mainly the affluent is slowly becoming a fashion fad for the mainstream. Thanks to the advent of custom silk scarves that are gaining popularity around the globe, the silk industry is growing faster than ever and is pegged to be worth approximately $17 billion by 2021.
This makes me want to emphasize on the appeal and charm of sporting…
Read More...